Dr.Ahmad Chaudhry has 16 years hair restoration surgery experience. People are coming all across globe for Fue hair transplant in Pakistan. Patient Mr. SA came from Tokyo Japan for Follicular unit extraction procedure.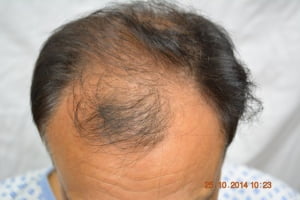 Male pattern frontal hair loss or thinning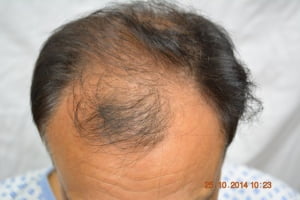 Before Fue procedure close up view
Donor area is divided into two zones for extraction of follicles. The procedure is scar and stitches free. It has minimal discomfort.
 Fue procedure was performed on 26 October 2014. Many patients are coming from Japan to Pakistan for affordable Fue procedure. To get an appointment just fill appointment form or visit contact us page and write us.