Fue hair transplant 3014 grafts Afghanistan Patient Procedure
Hair transplant in Afghanistan is performed in some hair restoration clinics but many patients travel to our clinic Lahore Pakistan for best quality results. Our staff arranges hotel stay, visa, pick and drop, laboratory tests and medicines. Dr.Ahmad Chaudhry is a best hair restoration surgeon and has 19 years experience. He did his specialization from Paris France and established his Cosmoderma Clinic in Lahore Pakistan. There are many options and remedies for hair loss treatments at his clinic.
Best Quality hair transplant in Afghanistan is Possible?
Quality Fue hair transplant in Afghanistan is not possible and to get best quality results with latest technique, many patients from Afghanistan contact to our clinic and send us their close up photos from different angles for estimation of grafts and prices.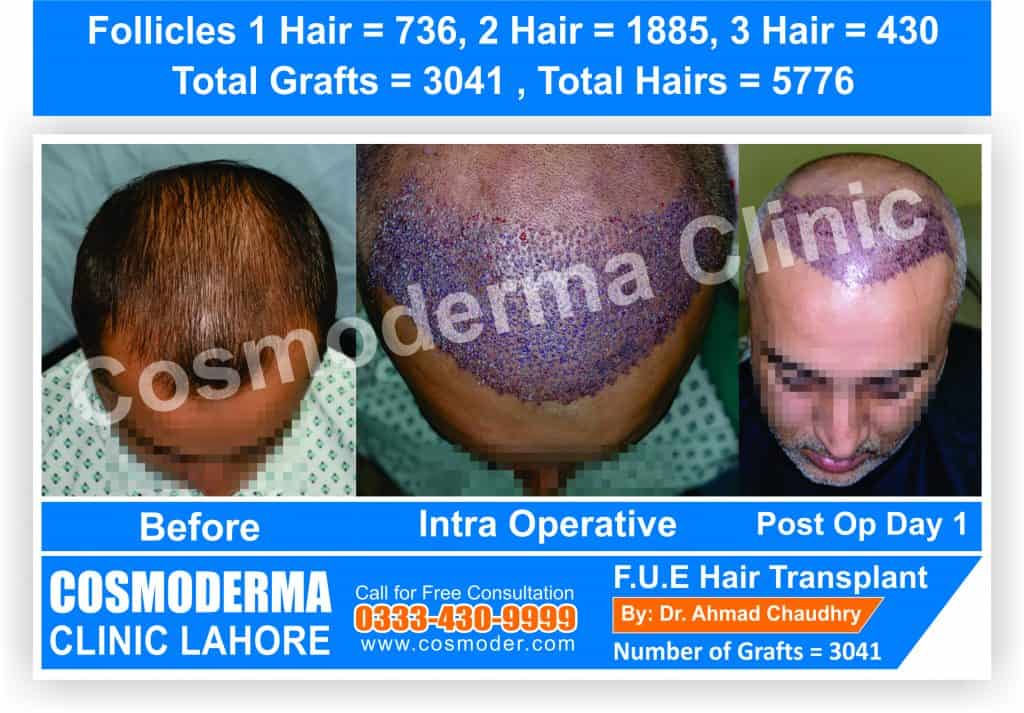 Cost & Grafts estimation -Consultation online
For cost and estimate of grafts, send us your close up photos of bald area through whats app or email and get answer quickly.
Cosmoderma Clinic
31 A -Ali Zeb road Block C-3
Gulberg-3 Firdous Market
Lahore Pakistan
Tel: +92-42-3587-4529
Cell &Whats app   +92-333-430-9999
Email: hairtransplanttt@gmail.com
Timing: 9.00 AM to 5 .00 pm (Mon to Sat)
Questions about hair loss or baldness ? Get guaranteed answers in 12 hours.