Mr. W came for hair loss treatment from Vehari  to our hair transplant clinic. Patient has Fue hair restoration procedure and after getting 2364 follicles in single day returned back to Vehari Burewala next day. Follicular unit extraction was performed on his Recipient Zones 1,2,3 and 4 and total 2364 grafts were placed on the bald frontal area. Hair loss treatment procedure took 5 hours under local anesthesia by experienced and expert hair surgeon Dr.Ahmad Chaudhry. Fue procedure was performed on 23 November 2013 at hair transplant clinic in Lahore.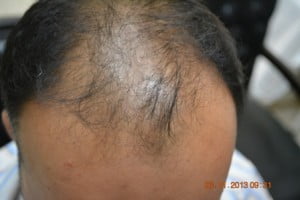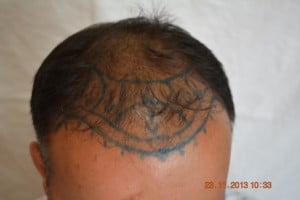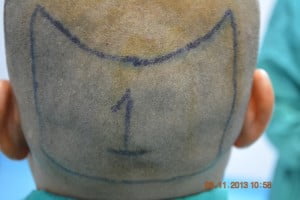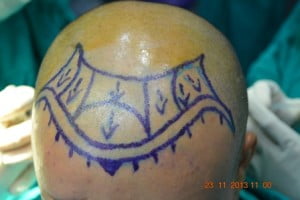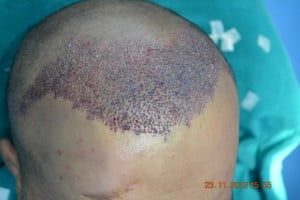 Fue procedure 2364 follicles on 23 Nov 2013 by Dr.Ahmad Chaudhry
Looking for hair loss treatment Vehari ? Get guaranteed answers in 12 hours.