Hair transplant in Khanewal is not available and people travel to Lahore for best quality hair loss treatment. Our staff deal all people coming from Khanewal in a professional way and assist them for hotel reservation so that they get hair treatment and return safely. If someone tries to find hair loss & hair transplant specialist in khanewal , its almost impossible due to remove district of Punjab.
Mr. xyz came from Mian Channu for frontal area hair restoration. Mian Channu is a tehsil of District Khanewal and mostly people travel to Multan or Bahawalpur for their treatment. This gentleman was not happy with the result of hair transplant clinics in Multan or Bahawalpur as he wanted natural and undetectable look. He did a lot of research and finally selected our clinic in Lahore and traveled to us. After initial consultation and examination with Dr.Ahmad Chadhry he reserved his date for Fue procedure. His procedure was performed on 09th Dec 2014 and result will take 9-11 months. We put step by step pictures so that one should know detail.
Procedure Name : Follicular unit extraction – a scar and stitches free procedure
Surgeon: Dr.Ahmad Chaudhry 
Date of Procedure : 09th Dec 2014
Total Grafts = 1859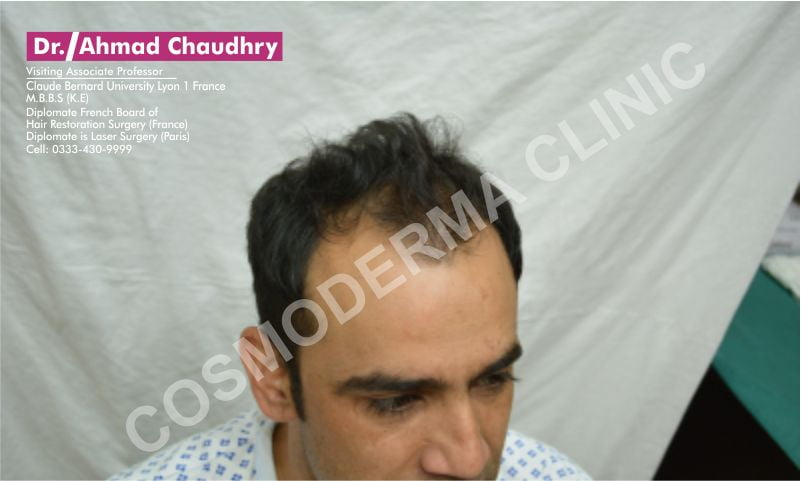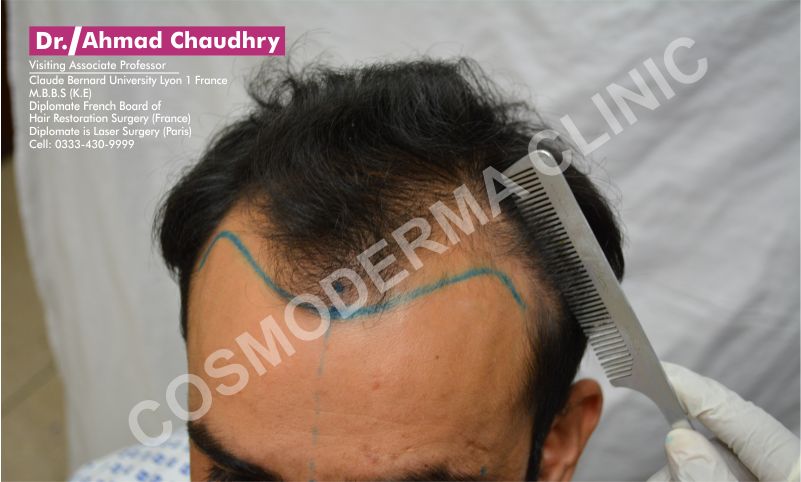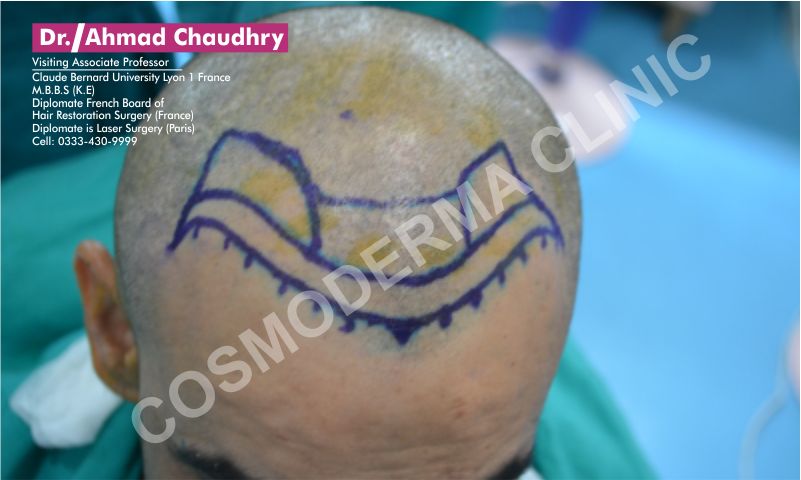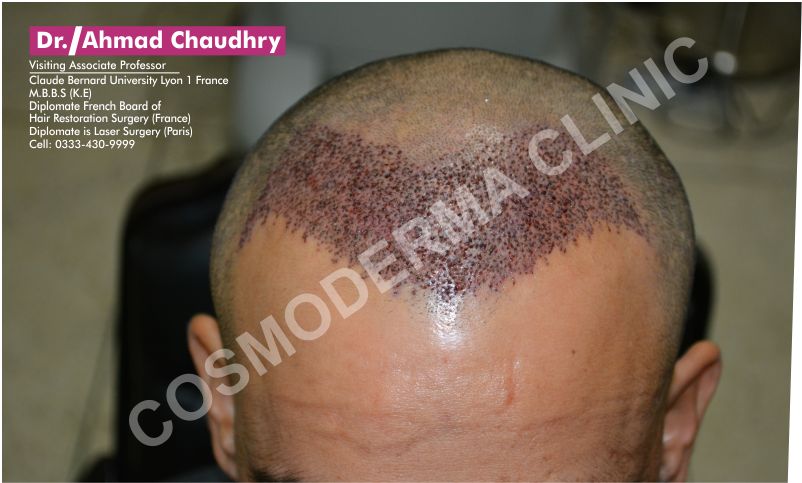 1859 grafts – post op day 1 
Questions about hair transplant? Get guaranteed answers in 12 hours.